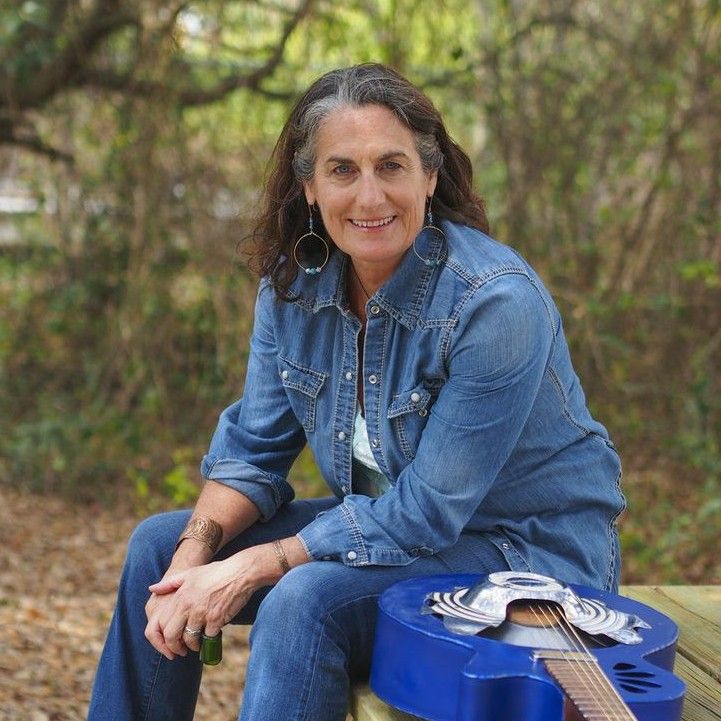 Demonstrating guitar virtuosity with powerful fingerpicking, bottleneck slide and a warm alto voice Ruth presents a mix of originals with poignant lyrics as well as well-crafted instrumental arrangements of classics ranging from Doc Watson, Etta Baker, Miles Davis, Leo Kottke to Thelonious Monk.  
Ruth Wyand has blazed a trail for herself as an authentic performer, songwriter, guitarist, and storyteller. Her songwriting is universal using a melting pot of styles with lyrics that are timeless, relatable, emotionally resonant sometimes witty, sometimes serious but always human and genuine. 
Ruth is also a great storyteller - as she puts it "after 100 years of playing everywhere from biker bars, nudist colonies to haunted theaters in New Zealand, there's not much I haven't seen". And she'll tell you all about her sometimes hilarious, sometimes scary tales of life on the road.  Ruth always presents a soulful and engaging show.